Banned, outlawed, taboo, contraband, forbidden, illegal, prohibited.
I am not allowed to set foot in another shop unless it is for food related items until Monday.
This new law takes place from 5pm today and is to continue until Monday morning when Ash and I have our opshop date.
After my big 'look at me I don't spend much money but look at what I get' speel yesterday on my blog
http://trishhunterfinds.blogspot.com/
, I will now swallow my tongue and confess that I went over my budget and spent another $50 today that I really shouldn't have. It's savers I tell you! Not my fault at all! It's a horrible horrible place to go when you shouldn't spend any more money.
I live by the rule, 'You never know if you don't go' which is the best excuse to use when you aren't sure if you should just have a look in an opshop because it's true! You never know if you don't go!
Well for the rest of the week i'm manipulating the quote and saying 'If you don't go, you never know' In other words if I don't see what I'm missing out on, it won't hurt me. I hope it works.
I went to Diamond Creek today and raided their little opshops. I am rather happy with my buys, although not super cheap, I did enjoy the friendly conversations I had with the ladies. It all went horribly wrong when I 'I'll just have a look' -ed at savers on the way home.
Anyway this is what I bought.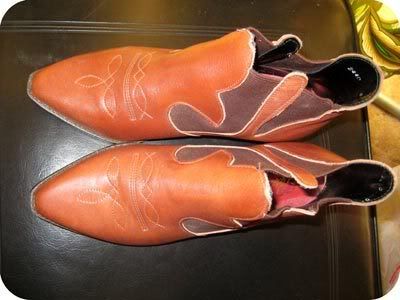 See? How can you say no to these.... Marked at $15, I got them down to 10 and I'm completely giddy.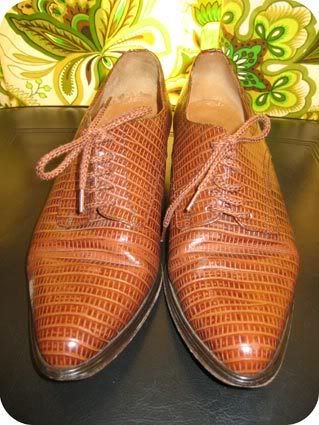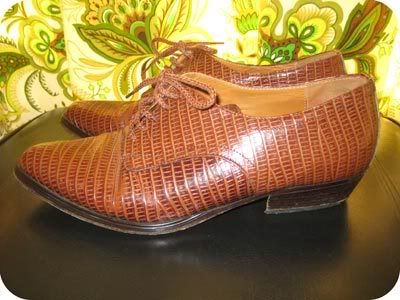 Is there anything more beautiful than an Italian made leather shoe? I don't think so. I'm very happy with my shoe buys today.
See i have this problem, where I have 23423498 leather brown/tan bags, and only two pair of matching shoes. Where as I have 2394083 black shoes, and only two black bags which restricts my matching. So I couldn't say no to these two pairs. I now just have to source out some black bags :) I also got a pair of Black Dr. Martins in size 7-8ish that I'm going to sell off so if anyone's keen let me know.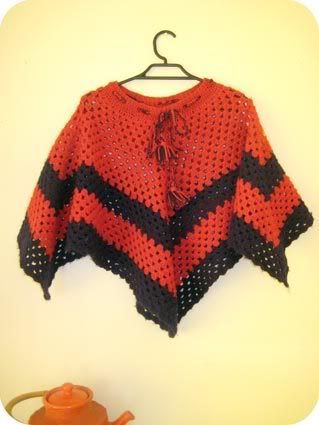 Hand crocheted poncho.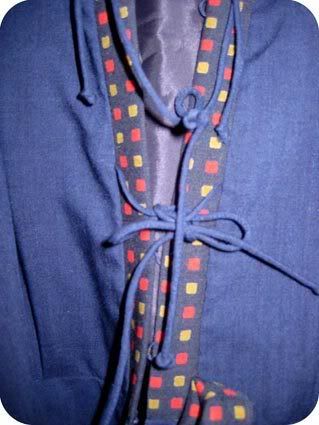 A dress with a matching fabric tie that I shall be using as a headband.
I just adore the little ties down the front.
HELLO! Trish struck gold.
I don't own anything pink. It looks ridiculous on me, however this will be an exception. Gah. Gorgeous.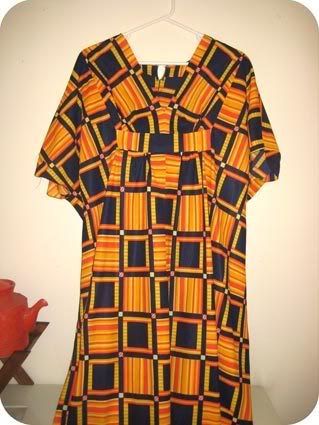 And this kaftan... There was no chance of making it look good on a coat-hanger so you'll have to use your imagination. Add some beads and a headband and wallah!
The lady at savers made me both happy and sad.
Happy, because she said that lots of people have been picking that up today. Which is good because I got it and they didn't.
And sad because she dropped that it reminded her of the dress Homer Simpson wore when he lost to Ned Flanders at golf :(
Hopefully you don't hear from me till Monday..... Hopefully.
Until then you can check out my older finds and stories at
http://trishhunterfinds.blogspot.com/
:)