The thrill of the hunt has drawn me each Saturday morning of late to my favourite local oppies. I must say I've found some good stuff lately, including many pairs of shoes! Women lie if they say they don't love them…who can resist a cute pair of vintage Ferragamo's? Honestly…
I haven't posted in a while because, well, I get into lazy holiday mode and the idea of uploading photos, typing and lets be frank, even turning on the computer doesn't excite me. Never the less, I just must share my recent finds!
ENJOY!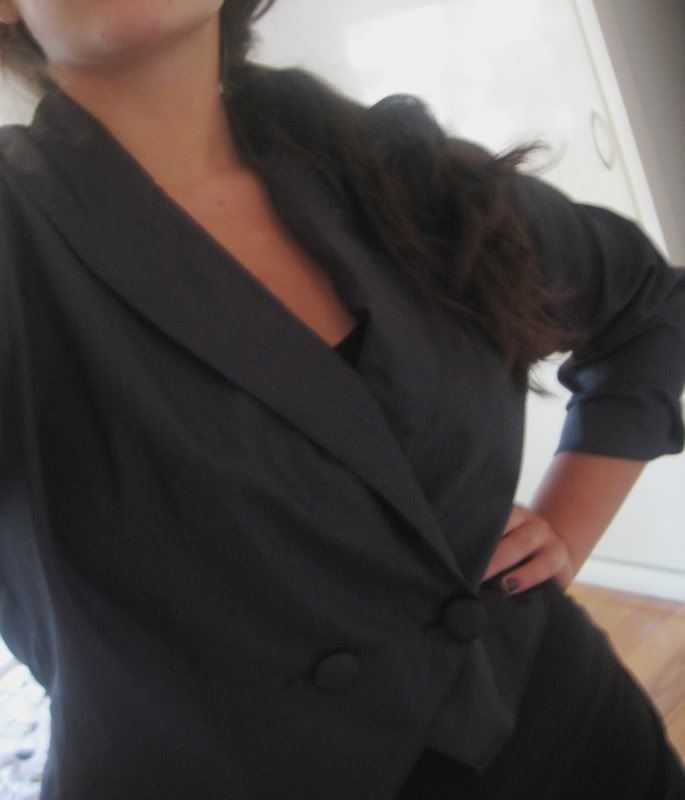 Cute tuxedo style jacket, very now and very cheap! $3 doncare, maceadon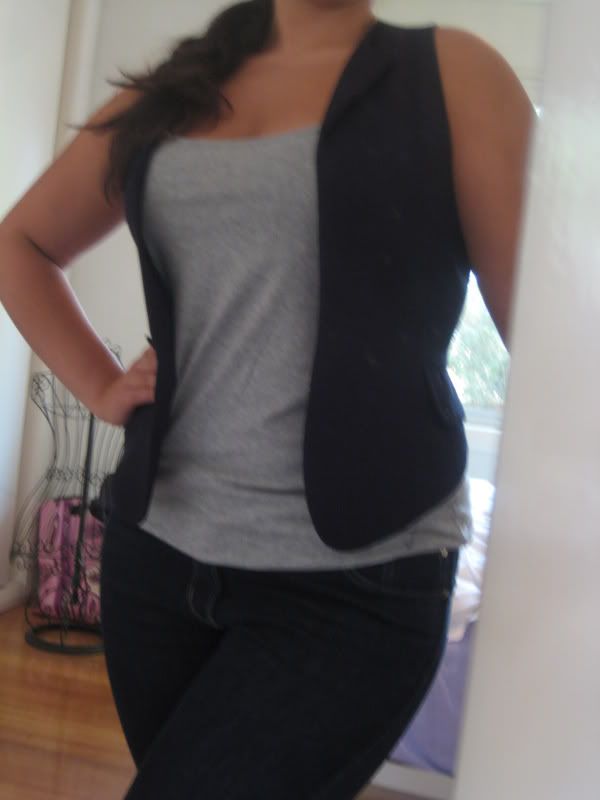 Navy blue vest, $4 from cant remember where...its been a staple is all i can say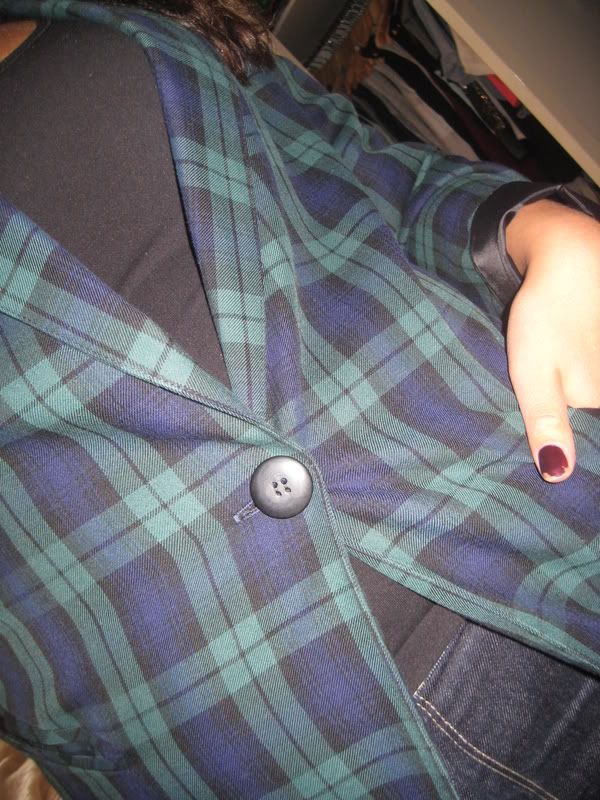 Navy/green plaid suit jacket. After i took out the shoulder pads and took in the shoulders, very wearable i must say! $15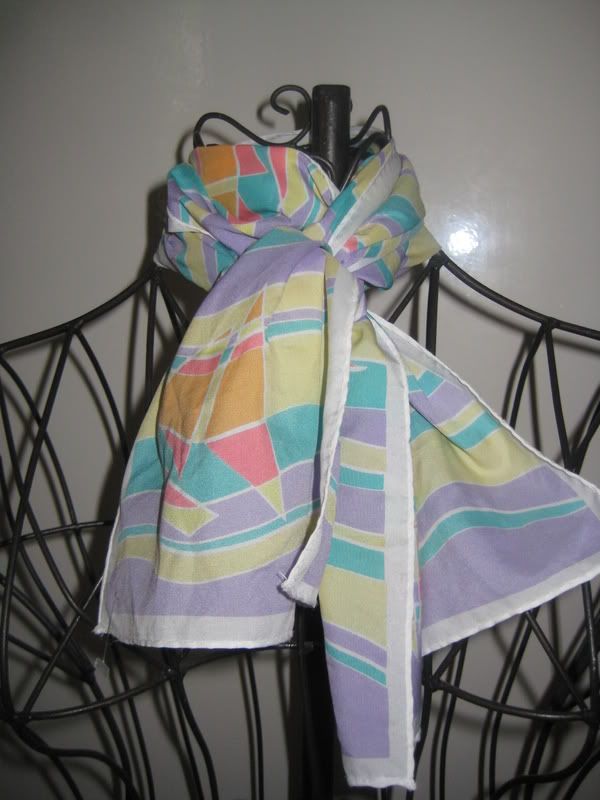 Scarf #1: Cute nautical thing in pastel colours...i love this one, $2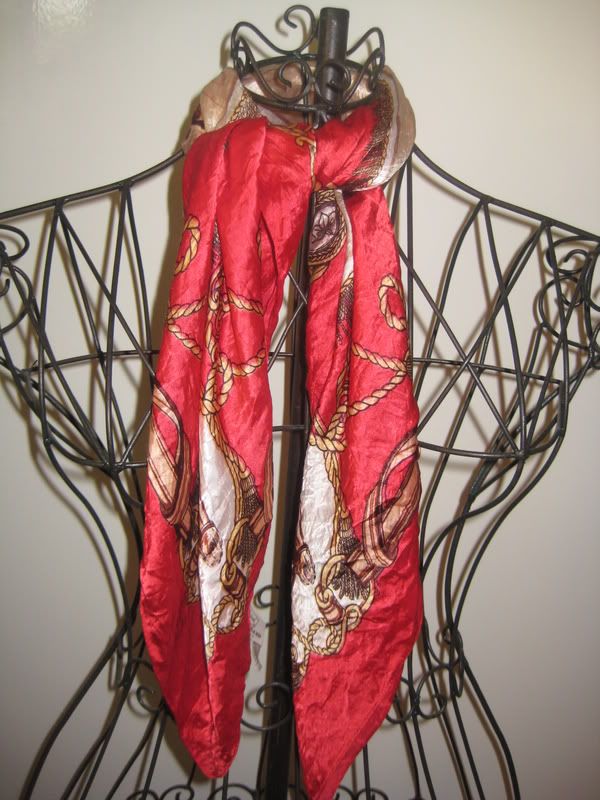 Scarf #2 Red satin with horses. Already worn this one heaps, seems to match everything!
And now for the shoes.....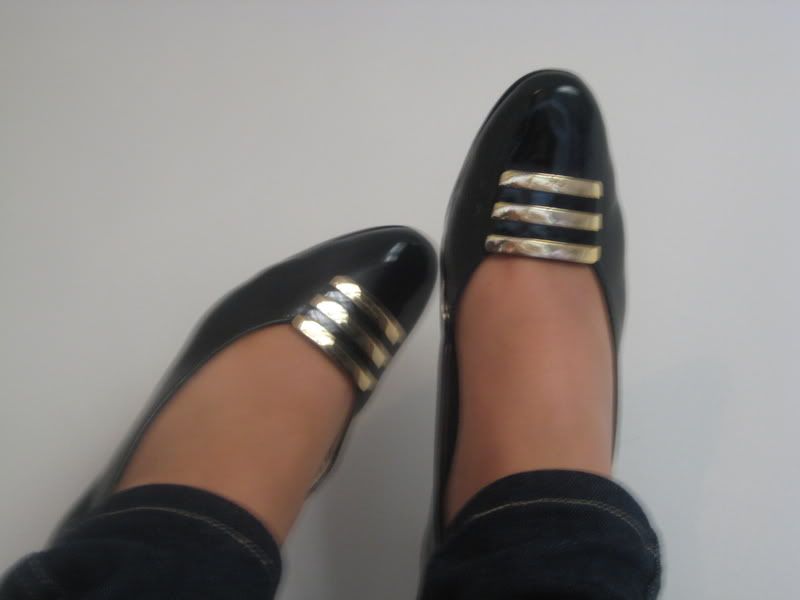 Black patent leather and gold salvatore ferragamo heels, love them and they were only $2 from Doncare in templestowe
Another pair from doncare, Templestowe. These ones are Nina Ricci, also $2 (woo hoo) They are a little small, might have to sell them on Ebay, size 7 if anyone's interested!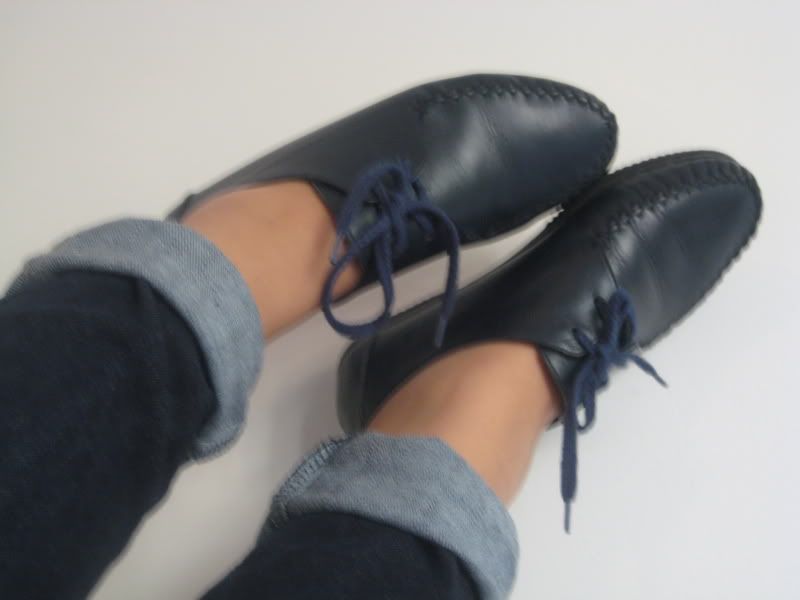 What my mum calls grandma shoes but i call practical and cute and blue leather...($4)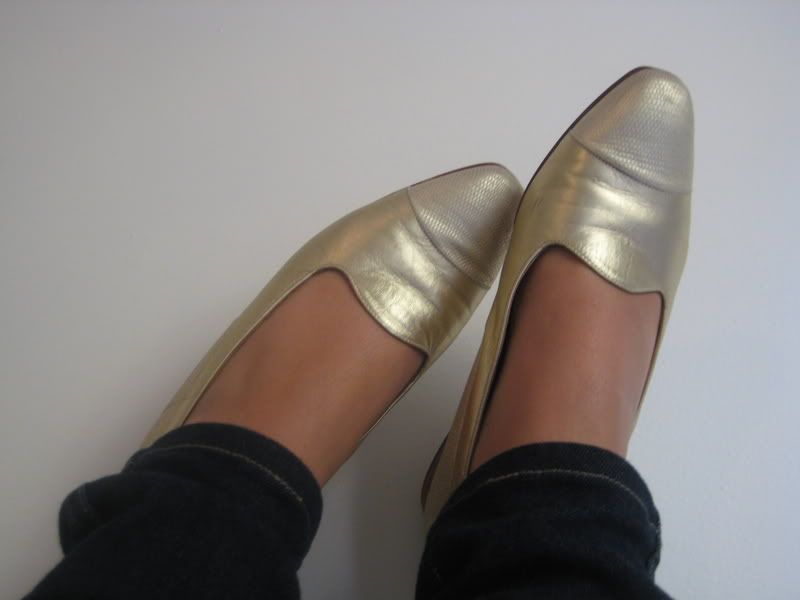 I think i can call these my favs...gold leather flats with snake skin pattern detail. Wore them today, very comfy and only $5. YAY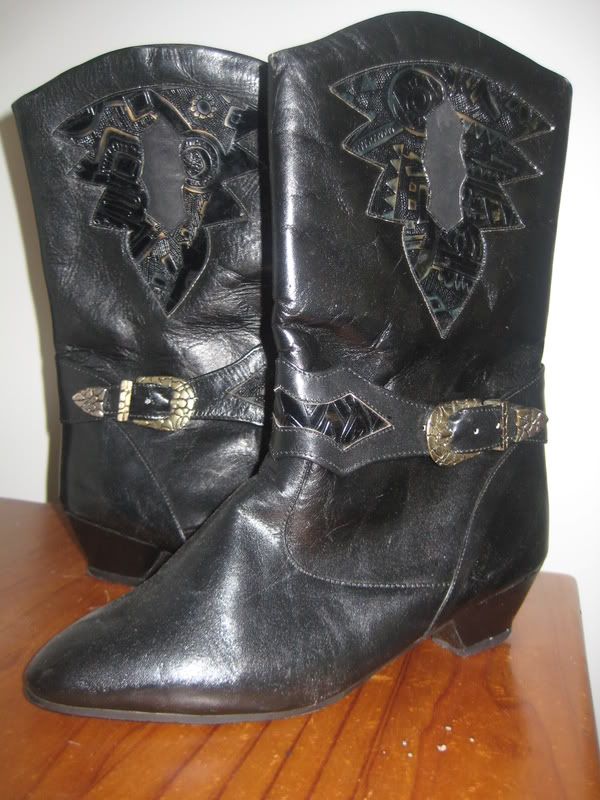 last but not least, 80's boots from Salvo's in East Doncaster, a little pricey ($30), but you'll easily pay $100 for boots like these in vintage stores... leather and fur lined....mmm warm....