IN response to Amelia's post on designer fashions in Op Shops, i decided to post my two prized op shop designer finds.
The first is a Comme Des Garcons wool knit top, with sort of top coat n' tails styling. It has 3 buttons at the front and "tails" at the back... I know i've put burgundy on burgundy but i'm sure you get the drift......
And i gotta say that when i saw the label I felt like all my Christmas's had come at once!
Purchased from Doncare at Maceadon Plaza, $4
Oh and the scarf in the pics was created in one of my many bored holiday moments...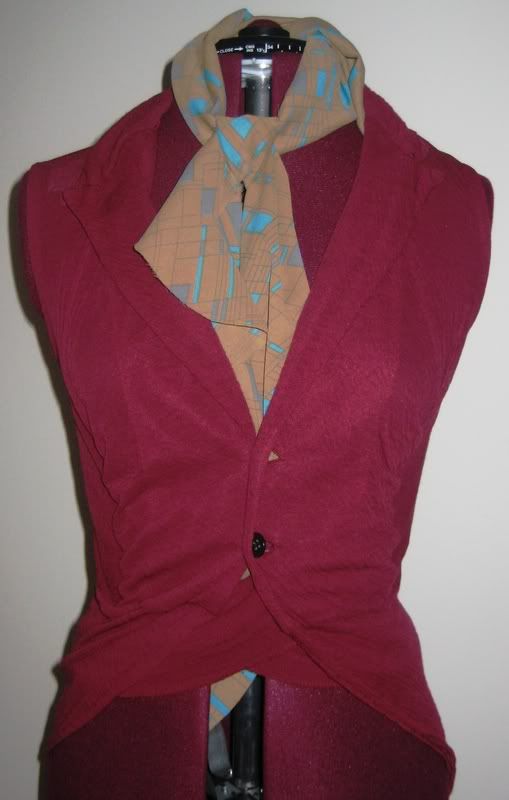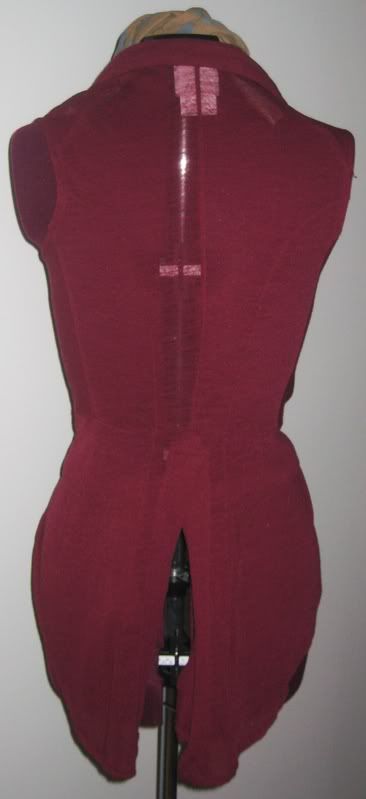 These Salvatore Ferragamo green snake skin pumps were purchased 4 years ago ($6), at the beginning of my op-shopping career, when i was a wee year 10 catching the tram, school uniform/bag and all, up High St Kew. I didn't know the shoes were a designer label at the time, i I just loved them! Two years ago i took another look and to my surprise, there it was, "Salvatore Ferragamo" in gold lettering.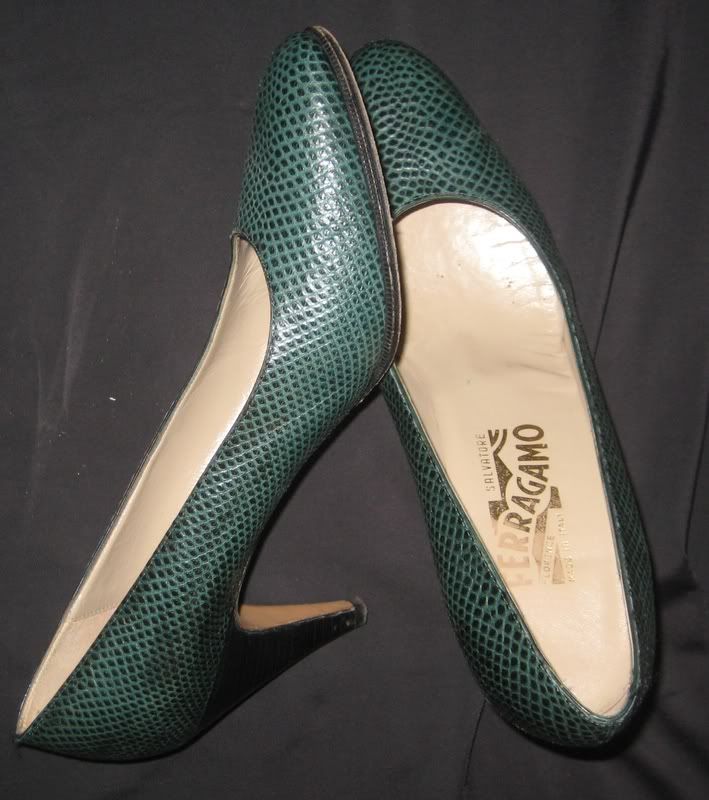 IN thinking about designer op shop items, when you look for them it just doesn't happen. They seem to find you, and when they do i assure you that you'll get a special feeling inside :)
Keep Opp-ing