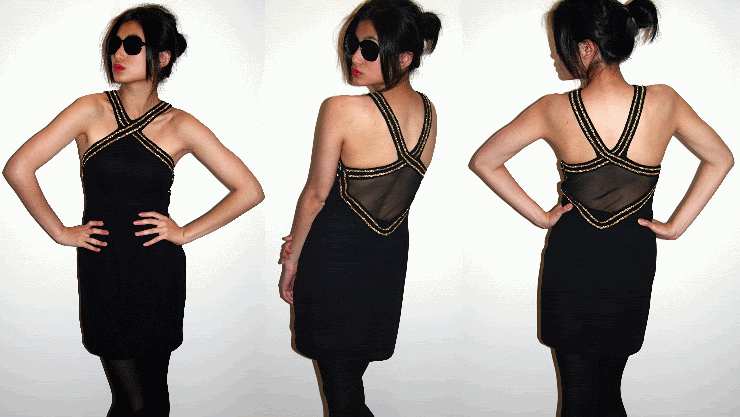 I think you'll remember this dress from a
couple of posts back
. In the end I decided the dress would be more wearable and versatile if I chopped it, which was what I did (obviously). I really love the look of it when worn - it's very glamourous, sexy and quite elegant looking at the same time. This was from my local op shop which is located 5 mins from my house and I check out everytime I do the grocery shopping. I think it's one of those garments that look much better on the person than on a rack - it had been hanging on a rack for a few weeks already and I was a bit apprehensive about getting it at first. I'm glad I did though, I love the mesh back detailing and the golden halter straps!
I'm not sure what era these dresses would be from - I'm thinking 70s? I have a thing for dresses which cinch in at the waist, a billow top and soft, pleated skirt. These ones were a great find! I must admit I did hem them a little to take up the skirt length, but otherwise they're all in mint condition.
Although I buy lots of vintage clothing, I must confess I'm not very well educated in what styles are from which era. When I go op shopping I tend to assess the asthetic appeal first before I take into consideration of the garment's age or history, which is probably wrong of me. This is definitely something that I hope to further educate myself on!
For more ramble and better pictures head to my blog
forevayoungvintage