Hey all,
haven't posted in ages as i've just been flat out, but i wanted to share some of my fav op shop finds from the past month. Don't worry i've given myself a slap on the wrists, i will be posting more often...:)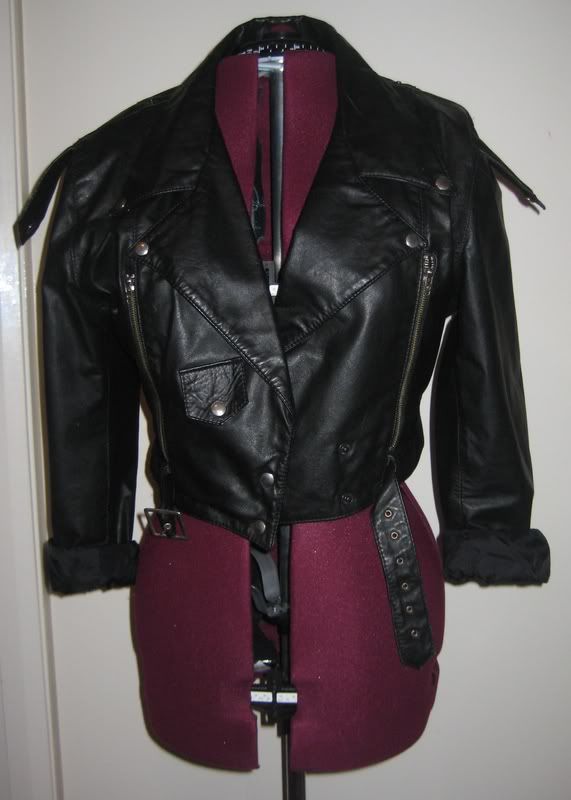 Leather biker jacket...i'm thinking 80's....i've taken out the shoulder pads..pricey but good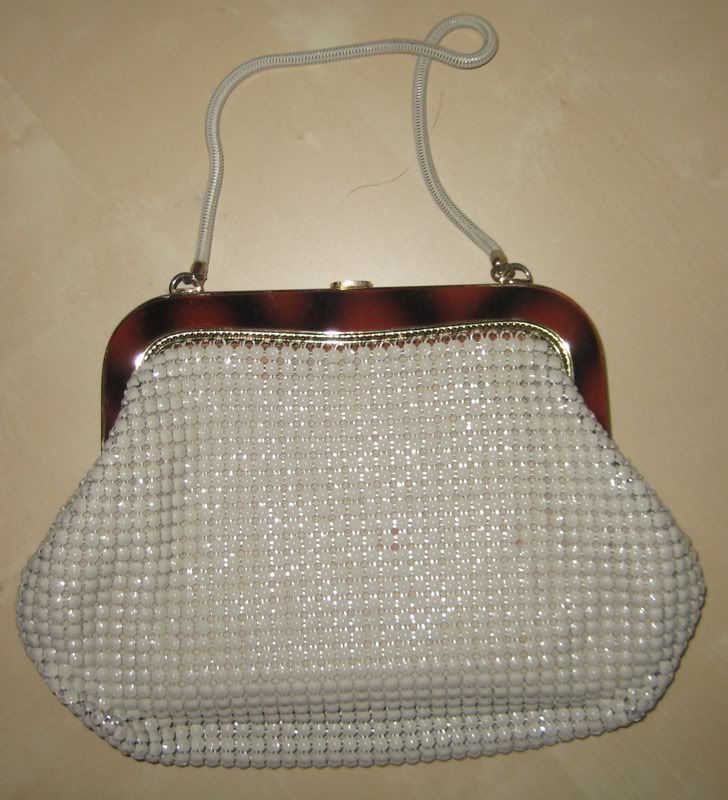 Authentic cream Glomesh in MINT CONDITION. It was in the very bottom of a huge box of bags at the normally expensive Salvo's for $4.75 or some weird price like that. Little did they know what a gem they had on their hands.....cue evil laugh....hahahahaah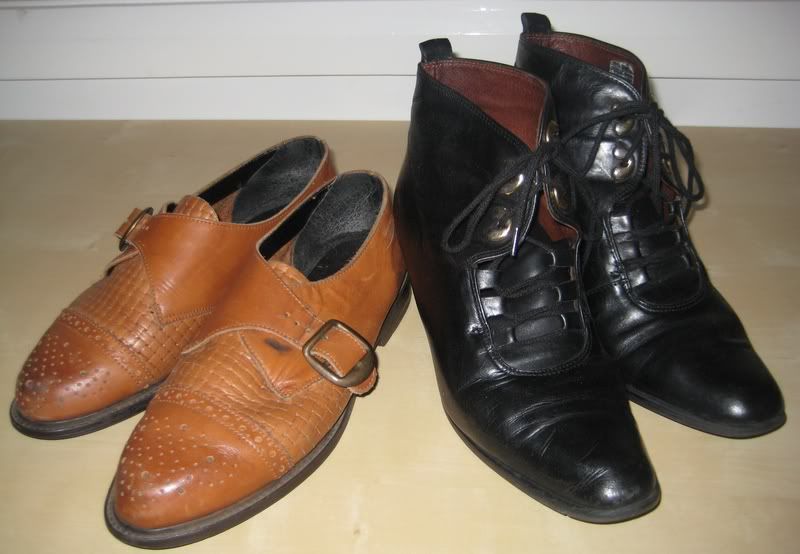 SHOES. I'm actually obsessed at the moment. Black ones are "Brando", Made in Italy. Love the gold detail... Brown ones are"holidays" mad in Oz. They're so good with dresses as they blend in with skin colour and don't give you the stumpy leg look...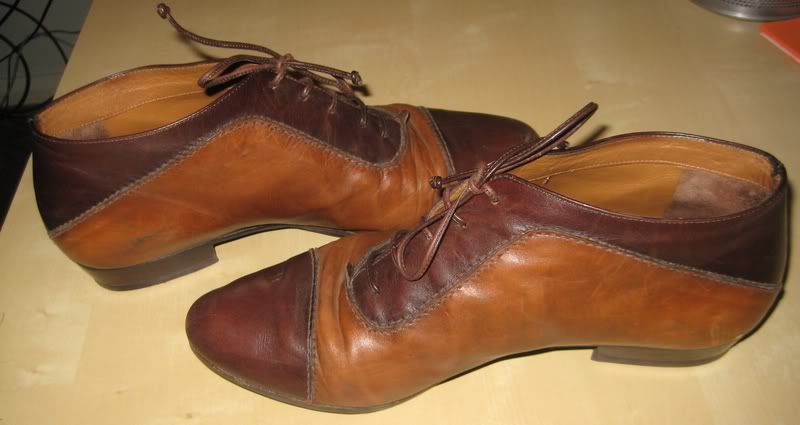 and now for my MOST FAVOURITE SHOES! Filippo Raphael, made in Italy, great condition....a bit expensive ($15) but SO WORTH IT!!!!!!! I've worn them to death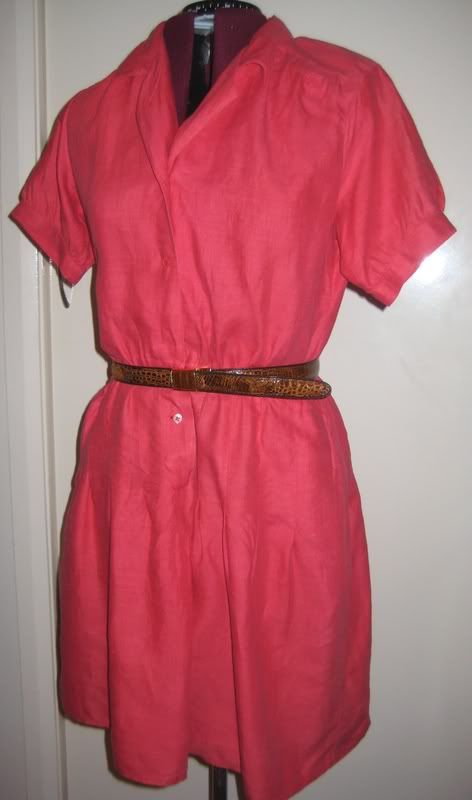 A red linen shirt dress that the flash on my camera truely does no justice to. Well made, a bit faded but after i took out the shoulder pads, shortened it and took it in a little it sits great. Oh and the belt to...a nice caramel colour reptile skin with cool buckle...
SO thats about it for now....Sorry about the horrible flash photographs but its late....and i miss day-light savings!